Teaching your child to eat on their own is an important part of their life. Unfortunately, as soon as your back is turned, your beloved baby tends to have fun throwing his food on the floor.
Discover this Anti-spill Baby Bowl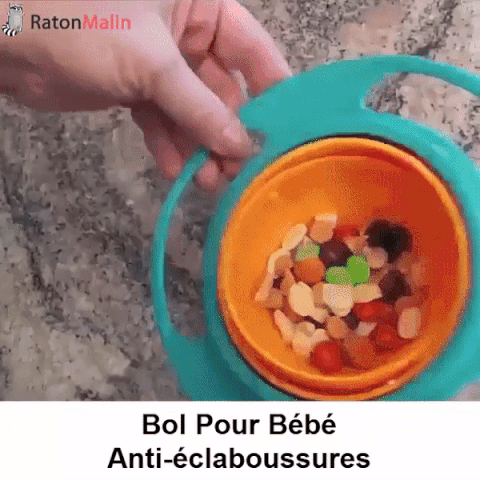 The Anti-spill Baby Bowl is equipped with a 360 ° rotating bowl. It keeps baby's food in the bowl no matter which way he turns it!
This new intuitive product is designed in a simple and brilliant way. Thanks to its rotating system, this bowl allows you to save time and avoid wasting food. Your child can turn it, shake it or even drop it on the floor, the food will stay in the bowl!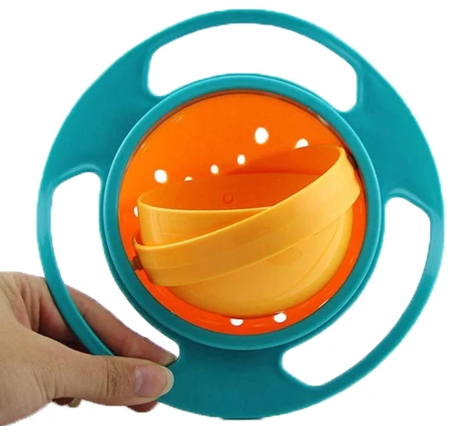 Perfect for children of all ages. The Anti-spill Baby Bowl is made from safe and non-toxic materials with durable and impact resistant properties.
Its unique design ensures continuous rotation of the bowl in all directions. A musing for your baby and reassuring for you as parents.
With this Anti-Spill Bowl, every meal will be splash-free and less stressful for baby and parents. Make your child want to try new foods.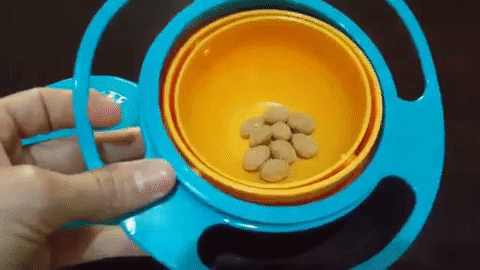 Thanks to the handles specially designed for children, the Anti-spill Bowl is suitable for all situations. Your child will be able to snack or have a meal, anywhere.
Perfect for use outdoors, at the table, or anywhere in the house. The Spill Proof Bowl is dishwasher safe, and cleans easily after each use. Have a good time with your baby at every meal.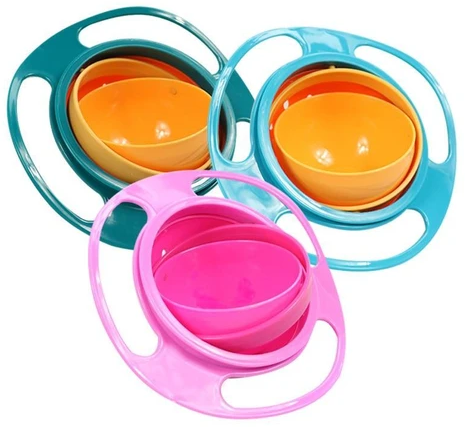 ADVANTAGES OF THE ANTI-SPLASH BOWL:
Protects against spills. Fun for kids and less stressful for parents
Durable and impact resistant materials
360 ° rotating bowl
A little fancy to get the kids to eat
Can go in the dishwasher
Non-toxic materials
No more spills and wasted food
Less time to clean, more time with your baby