Mini Robot metal model is made from scrap/recycled metal and auto parts. This model is 100% hand-made by expertised Thai craftsman. This sculpture is very solid and not easy to break because they are welded piece by piece by our professional Thai welders. Moreover , this statue is protected by special coating ( clear lacquer ) which keeps these unique sculptures attractive for years.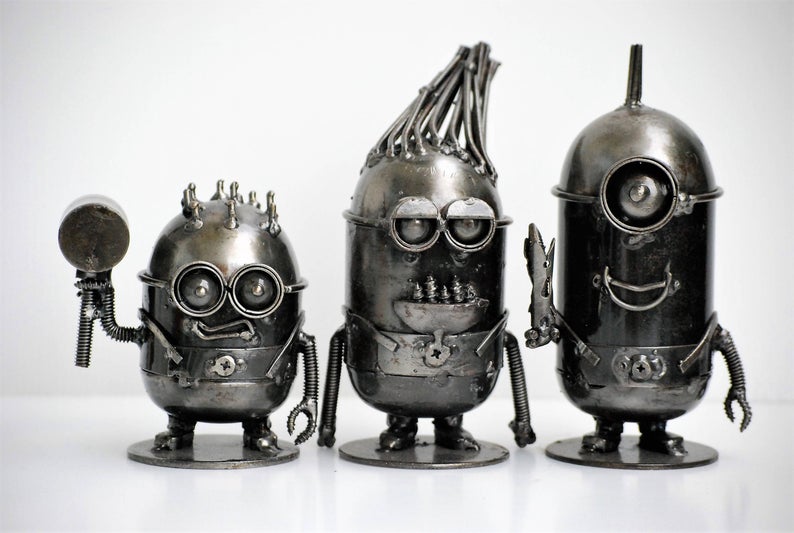 Parts Used: Screws, Nuts, Sheet metal, and etc

Size (cms) : 9 (width) X 9 (Length) X 16 (Height) ( there are 5 sizes, but I update size for the biggest one )

Color : metal color coated with clear lacquer

This is a very well designed detailed metal sculpture and it is a perfect gift for Birthdays, wedding anniversary, Or any other special occasion.