PLEASE NOTE: All clocks are made to order, so please check the current lead time. We are truly humbled by the awesome demand for our clocks, and we promise that they're worth the wait!
Now limit inventory: 58

This is my favorite design of all time. Others have tried copying it, but it cannot be duplicated! Stick with the original!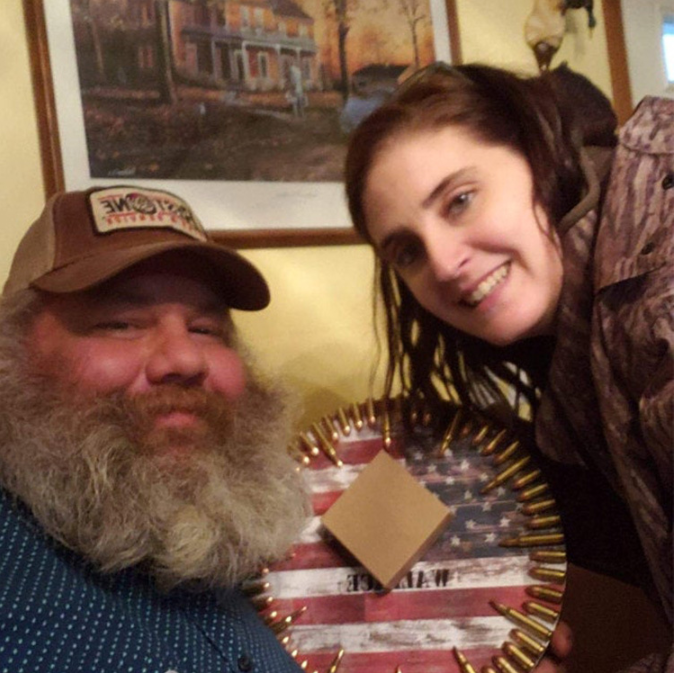 Like our other clocks, the hours are marked with .223 dummy rounds; the minutes are marked with 9mm dummy rounds. The clock face or "dial" is about 12 inches in diameter. Brackets on the back protect the clock mechanism, and picture wire makes it a breeze to hang nice and level.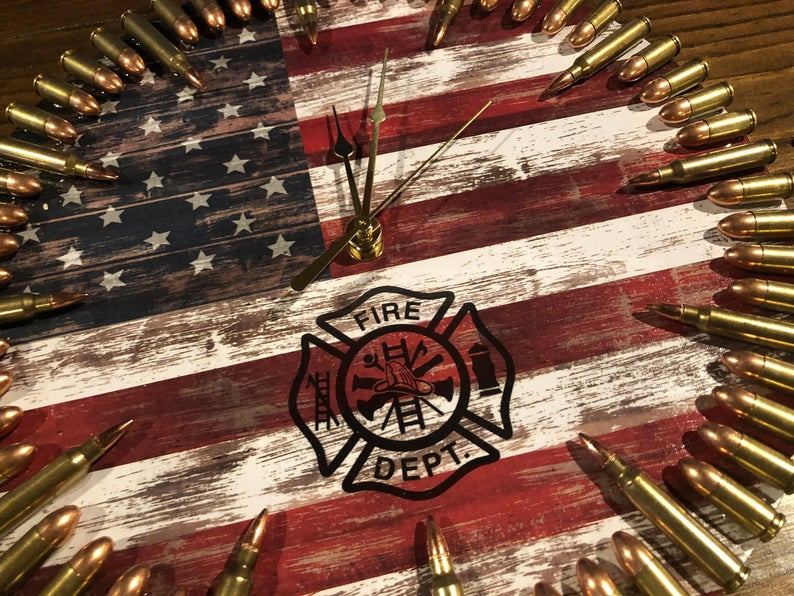 Be sure to check out the new personalization options! We can add a name or a short message to your clock. We can also add a simple black graphic (message us to see if your graphic can be done)!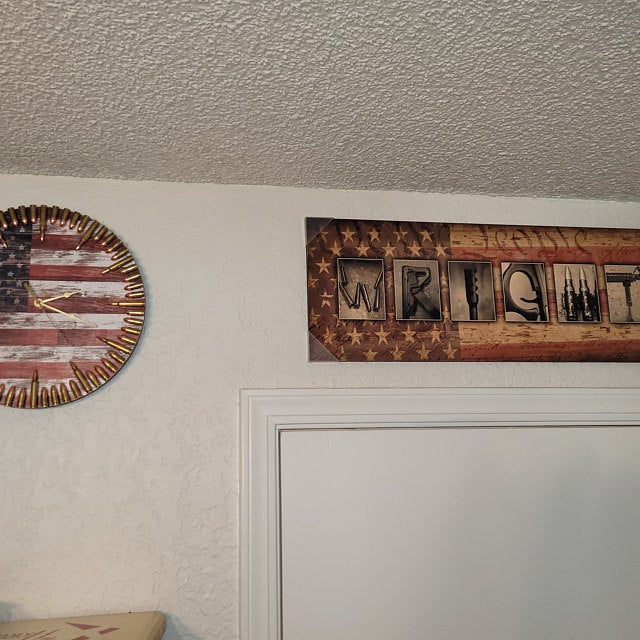 These clocks are the perfect addition to any veteran's and freedom loving American's office, man cave, gun room, cabin, etc.