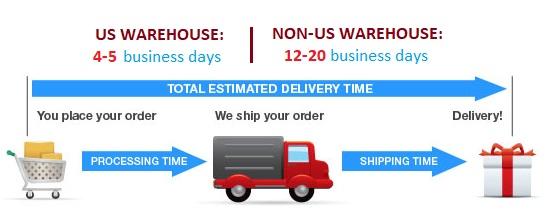 A must have for a sugar skull art enthusiast. It's unique, vibrant and alluring.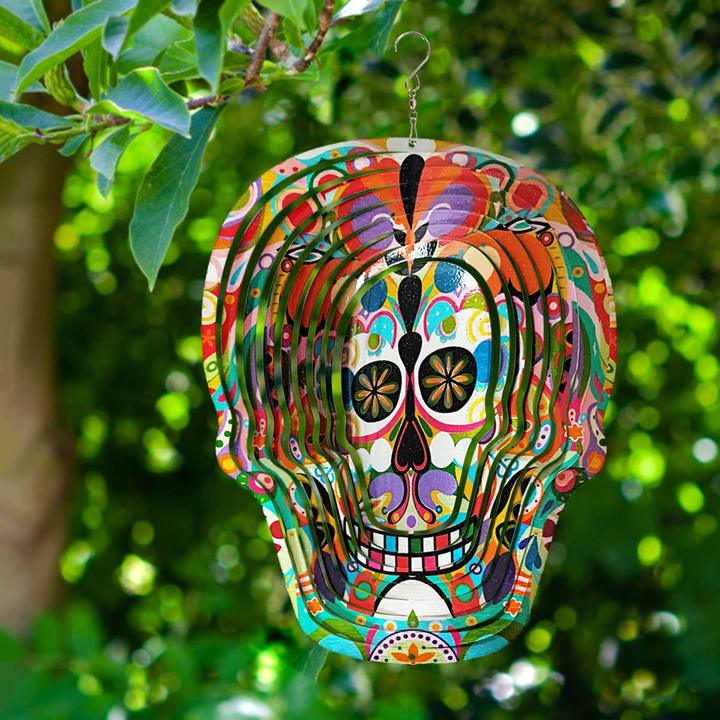 So enchanting, bright and astonishing when it spins in the garden, balcony or inside the house. Guaranteed to impress your friends, family members and neighbors.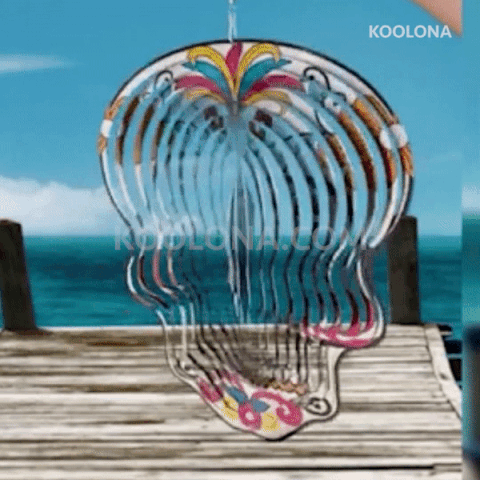 Brighten up your dull garden & anywhere in the house
We use reflective gilt powder material that gives off sparkling, captivating and magical 3D vision sugar skull during the day and at night! It's so effortless!
The most undiscovered gift for a quirky loved one
The most thoughtful and eye-opening gift for that quirky friend or family member of yours!
Rust free | Sturdy
Made with durable and sturdy stainless steel. And hand painted with epoxy protective coating for rust and corrosion protection from bad weather. Weatherproof.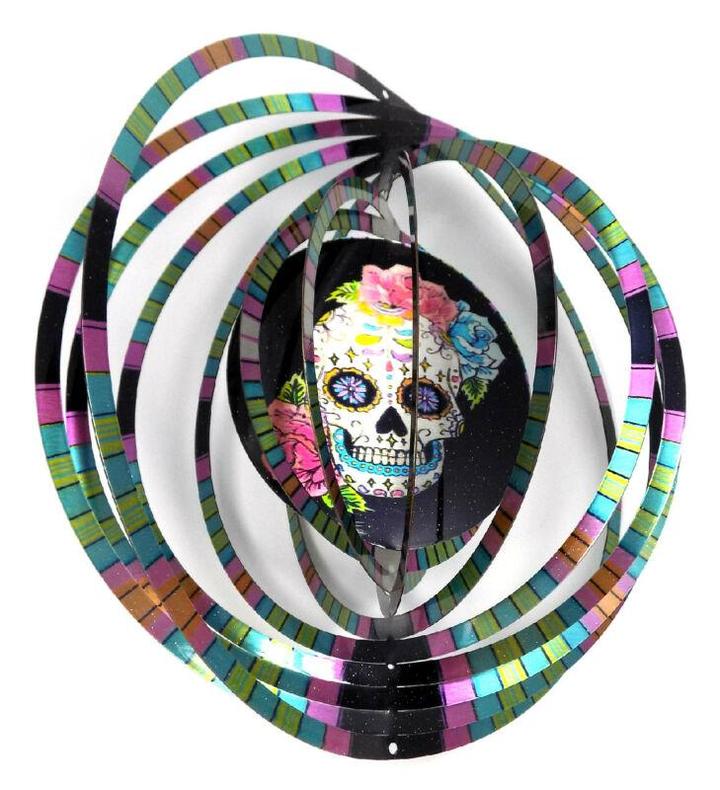 SIZE: 12 x 12 x 0.2 inches

Made from durable stainless steel material by laser-cutting technology to form vivid shape, makes it flexible and strong.

Reflective gilt powder material gives off a sparkling, captivating and magical 3D vision and attractive view whatever in night or day, wherever bed room or garden.

Wind spinners are individually hand painted with epoxy protective coating to make it highly weather and rust resist.

Includes a swivel hanging hook so wind spinner can twirl in the breeze. Wind spinners are easy to open to angle you desire and conveniently hang up wherever you like to

Wind spinners can hang on lamps, trees, wall, balcony, window, garden, it may be used with a power operated motor so you can enjoy it when there is little wind to twirl the spinner.
INSTRUCTIONS FOR OPENING YOUR WIND SPINNER
Grasp the top of the wind spinner with one hand. USE CAUTION AS THIS IS STEEL
With the other hand, grab the center piece and the first two inner rings. Pull down towards you, and with the thumb push
in at the bottom of the center piece all at the same time.
Twist/push the center piece and first two rings open to about 60-80 degree. This should form a "pocket" for the wind to catch in.  Hold your spinner by the swivel at top an and watch the colors as you spin the spinner with your hand.
 You may need to work with the rings to get it shaped for best results.
Adjust rings for even spacing and aesthetics.