✔✔✔【𝙏𝙧𝙪𝙢𝙥 𝟮𝟬𝟮𝟰 𝙥𝙧𝙤𝙙𝙪𝙘𝙩 𝙩𝙝𝙚𝙢𝙚】 Trump buddha, bless you and your family to be healthy and happy! Love him or hate him, this funny Trump ornament will be very popular! This funny Donald Trump Buddha statue adds some humor to your holiday.

✔✔✔【𝙃𝙖𝙣𝙙𝙞𝙘𝙧𝙖𝙛𝙩 𝙤𝙧𝙣𝙖𝙢𝙚𝙣𝙩】:Trump, Buddha can be placed at home as decorations, as ornaments in front of car windows, Top resin not only increases the weight, but also increases the durability of the decoration.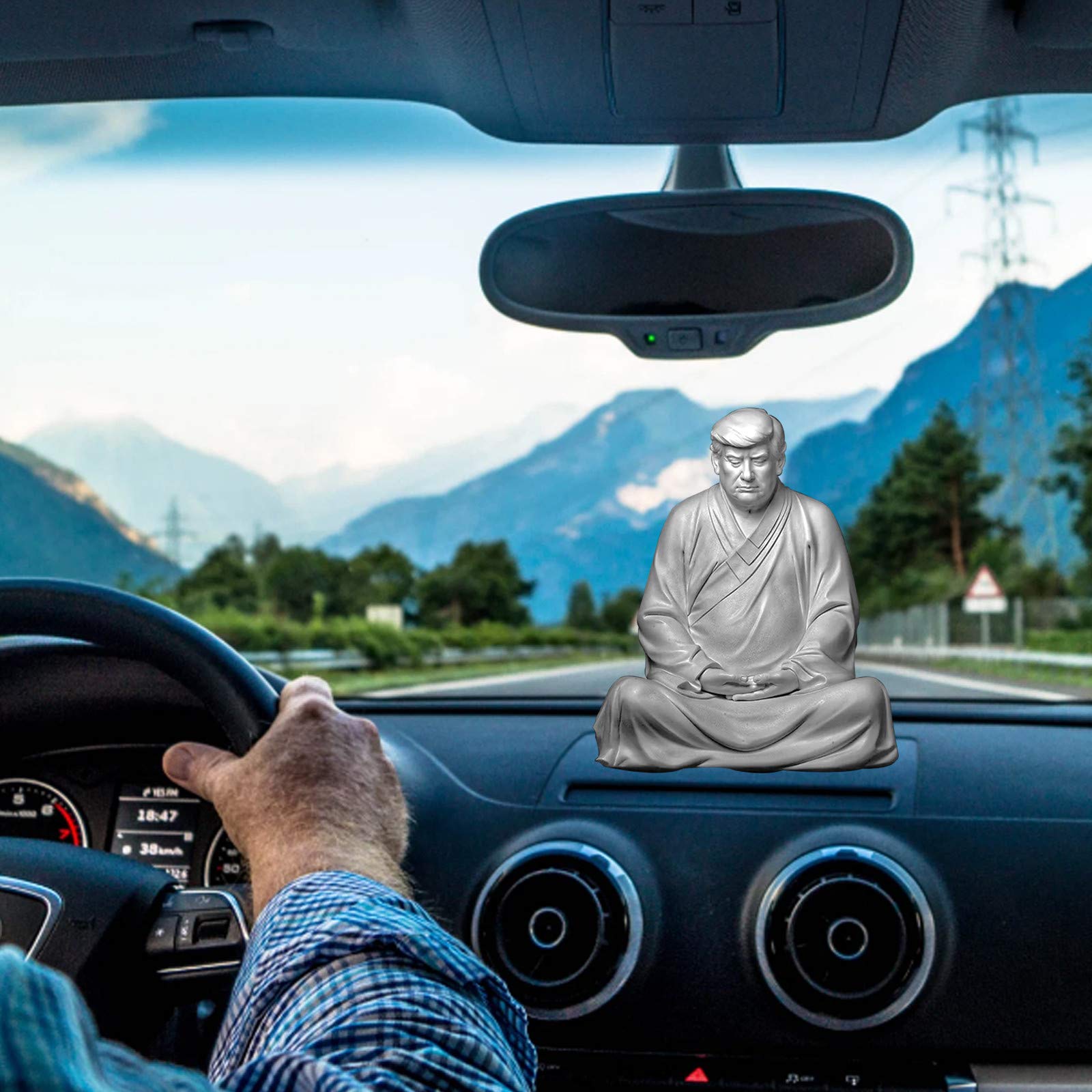 ✔✔✔【𝙏𝙍𝙐𝙈𝙋 𝙈𝙀𝙍𝘾𝙃𝘼𝙉𝘿𝙄𝙎𝙀 𝙋𝙍𝙊𝘿𝙐𝘾𝙏 𝙎𝙄𝙕𝙀】 The size of this Trump jewelry is 16cm * 13.8cm * 9cm, which is a suitable size. It can be placed on your home, car, building, office desktop, and bring good luck to your career and family.

✔✔✔【𝙄𝙣𝙩𝙚𝙧𝙚𝙨𝙩𝙞𝙣𝙜 𝙙𝙚𝙨𝙞𝙜𝙣】This is an ingenious artwork. No matter how you treat this new thing, you must say that it can really add fun to your life. You can give it as a gift to your friends, trust him, I will be very grateful to you!

✔✔✔【𝙎𝘼𝙏𝙄𝙎𝙁𝘼𝘾𝙏𝙄𝙊𝙉 𝙎𝙀𝙍𝙑𝙄𝘾𝙀】: If you are not satisfied with the product or have transportation problems, please contact us in time! At the same time, our business has a variety of styles. Welcome to find the products you like! At any time to provide you with after-sales service and maintenance services!